Jarrell Party Bus Destinations
Restaurants
Jarrell Shell Gas & Food Court 11710 N Interstate Hwy 35 Jarrell, TX 76537 (512) 846-1515
McDonald's I-35 Jarrell, TX 76537 (512) 123-3624
Denny's 11710 IH 35 Jarrell, TX 76537 (512) 746-2082
Subway 9111 N Interstate 35 Jarrell, TX 76537 (512) 746-4275
Burger King 11710 Interstate 35 Frontage Rd Jarrell, TX 76537 (512) 746-2483
More Top Restaurants
Quiznos 11775 N IH-35 Jarrell, TX 76537 (512) 746-2111
O.D.'s Wagon Bar-B-Q Catering 12925 N IHwy35 Jarrell, TX 76537 (512) 746-2800
Taqueira Lupita 8760 County Road 237 Jarrell, TX 76537 (737) 703-0488
Smokin Hot Bbq 12901 Interstate 35 Frontage Rd Jarrell, TX 76537 (512) 598-3761
Big Daddy's Pizza Factory 12941 N Interstate 35 Jarrell, TX 76537 (512) 746-2424
FEATURED Jarrell RESTAURANT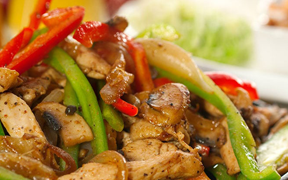 Mexicano Grille and Bar
205 Sonterra Blvd Jarrell, TX 76537 (512) 746-5262
Mexicano Grille and Bar is a Tex-Mex style restaurant and bar, and this mean you get to enjoy Americanized versions of classic Mexican favorites. Aren't you lucky? With a convenient location and long menu of favorites to choose from, we know you're going to consider this one of your new favorite places to eat and drink. We highly recommend enjoying one of their margaritas, as well as some of the fried ice cream for dessert if you're really feeling particularly sinful. Be sure to consider this spot for your next dinner in Jarrell.
FEATURED Jarrell RESTAURANT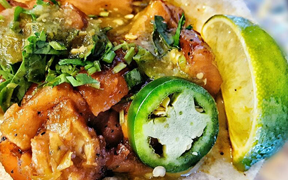 Rodriguez Mexican Grill
101 N 4th St Jarrell, TX 76537(512) 746-4172
Rodriguez Mexican Grill is a street vendor that can be found in the Jarrell area. They're known for their authentic style of street tacos! Their Mexican food is unlike any you've ever had before, unless maybe you've found yourself in Mexico. We can't get enough of the fresh cuisine that's available here. The fajita plate is another great option if you find yourself here for the first time. There's a lot to choose from such as nachos, burritos, tortas, quesadillas, bebidas, ensaladas, platos, menudo and gorditas.
Jarrell Bars and Restaurants
Red Rooster Bar & Grill 6501 County Road 239 Jarrell, TX 76537 (512) 746-4100
Burner's Speedway Inn East Avenue J Jarrell, TX 76537(512) 123-4100
Domino's Pizza 560 Highway 79 Jarrell, TX 78634 (512) 759-1799
Texas Border N I-35 Frontage Rd Jarrell, TX 78634 (512) 123-1322
Dale's Essenhaus 3900 FM 972 Walburg, TX 78673 (512) 819-9175
More Restaurants
Walburg German Restaurant 3777 Fm 972 Walburg, TX 78673 (512) 863-8440
Tikiyaki Hawaiian Grill Serving Austin and the Surrounding Area (512) 838-1898
Legacy Grill 650 Sun City Blvd Georgetown, TX 78633 (512) 864-1248
Crossroads Cafe FM 487 & FM 1105 Schwertner, TX 76573 (254) 527-3929
Gepetto's Pizzeria 20400 S Ih 35 Salado, TX 76571 (254) 947-7255
FEATURED Jarrell RESTAURANT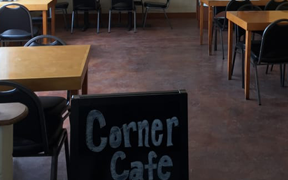 Corner Cafe
12820 N Interstate 35 Jarrell, TX 76537 (512) 746-4445
Corner Cafe is a traditional American place to get a breakfast or early lunch! The friendly atmosphere is apparent as soon as you walk through the doors here. The chicken fried steak is one of the most popular dishes to enjoy here, but you can't go wrong with anything from their simple menu, as it's done right each and every time. If you're trying to eat healthier, there are a few options for you to consider here! However, comfort food is certainly their specialty here. Check out their convenient location any time!
FEATURED Jarrell RESTAURANT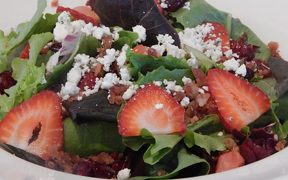 TX Sliders
305 Limestone Ter
Jarrell, TX 76537
(512) 746-2211
TX Sliders is a traditional American burger spot found in the heart of Jarrell, Texas. From start to finish, you're in for a great meal. Their drinks, appetizers, entrees, and desserts are simply out of this world. They have a few vegetarian options to choose from here, so you can feel good bringing the whole family. They even have a pool table for entertainment, so plan on spending some time here. The fish tacos are a winner from everybody who has experienced them, so do yourself a favor and head to TX sliders to experience them.
More Local Restaurants
Geppetto's Travel Center 20400 Interstate 35 Frontage Rd Salado, TX 76571 (512) 743-5795
Quiznos 30713 Chi Chi Drive Georgetown, TX 78628 (512) 868-9454
Boteco 1403 E 7th St Austin, TX 78702 (512) 123-9739
T-Loc's Sonora Hot Dogs 5000 Burnet Rd Austin, TX 78756 (512) 994-8982
Hey!... You Gonna Eat or What? 1720 Barton Springs Rd Austin, TX 78704 (512) 296-3547
Restaurants
Bistro Vonish 701 E 53rd St Austin, TX 78751 (203) 982-7762
Abo Youssef 2101 Manor Rd Austin, TX 78722 (512) 815-6804
DEE DEE 1906 E Cesar Chavez St Austin, TX 78702 (512) 123-0801
Uchiko 4200 N Lamar Blvd Austin, TX 78756 (512) 916-4808
Lucky's Puccias and Pizzeria 1611 W 5th St Austin, TX 78703 (512) 291-3531