Blanco Party Bus Destinations
Restaurants
The Bean and Biscuit 310 Pecan St Blanco, TX 78606 (830) 833-3129
Blanco Bowling Club Cafe 310 4th St Blanco, TX 78606 (830) 833-4416
Hacienda El Charro 49 B Main St Blanco, TX 78606 (830) 833-0507
Oak Creek Grill Hwy 281 By Courthouse Blanco, TX 78606 (830) 833-3063
Josie's Kitchen 1721 US 281 S Blanco, TX 78606 (830) 833-3232
More Top Restaurants
Blanco House 1005 4th St Blanco, TX 78606 (830) 833-3189
Dairy Queen 116 Main St Blanco, TX 78606 (830) 833-4230
Subway 1202 Main St Blanco, TX 78606 (830) 833-2525
The Deutsch Apple 602 Chandler St Blanco, TX 78606 (830) 554-9463
Antojitos MI Mexico 115 Main St Blanco, TX 78606 (830) 833-5813
FEATURED Blanco RESTAURANT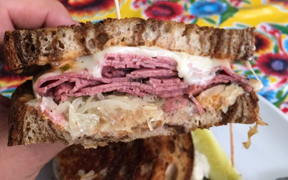 Redbud Cafe Market and Pub
410 4th St Blanco, TX 78606 (830) 833-0202
Redbud Cafe Market and Pub is a traditional American cafe that offers live music on Friday and Saturday, so you can consider this spot when you're looking for something entertaining! There is also real ale beer to enjoy here, and it's on tap! Plus, there are other delicious options to drink such as the fantastic lavender lemonade. If you're coming in for a quick lunch, you definitely cna't go wrong with the chicken salad sandwich. There are many different sides to choose from, but locals can't get enough of the coleslaw.
FEATURED Blanco RESTAURANT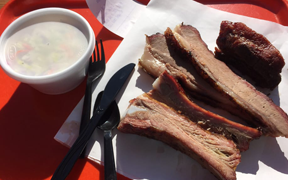 Old 300 BBQ
318 4th St Blanco, TX 78606(830) 833-1227
Old 300 BBQ is a barbeque establishment in Blanco with interesting decor and friendly smiles at every corner your turn. The large space makes it perfect for meeting up with family and friends, while the high quality food ensures that you'll keep coming back for more. Everything tastes great, and on top of that, the price is right when it comes to this angus brisket, ribs, sausage, coleslaw, french fries, sandwiches, and more. The tater tots make the perfect side if you want something a bit different than french fries.
Blanco Bars and Restaurants
Sonic Drive-in 1020 US Hwy 281 S Blanco, TX 78606 (830) 833-4600
Icehouse Cafe 42 11th St Blanco, TX 78606 (512) 123-0509
Rio Blanco Cafe 18 Main St Blanco, TX 78606 (830) 833-4982
Mike's Olde Towne Pizza Shop Rio Blanco Shopping Ctr Blanco, TX 78606 (830) 833-9950
The Koffee Koop 1213 Main St Blanco, TX 78606 (254) 979-4411
More Restaurants
Turf N Surf Po' Boy 407 Lavaca St Austin, TX 78701 (512) 276-2763
Halal Time 1501 E 6th St Austin, TX 78702 (512) 750-3746
Sweet Ritual 4631 Airport Blvd Austin, TX 78751 (512) 666-8346
Cabo Bob's Burritos 2828 Rio Grande St Austin, TX 78705 (512) 432-1112
la Barbecue 1906 E Cesar Chavez Austin, TX 78702 (512) 605-9696
FEATURED Blanco RESTAURANT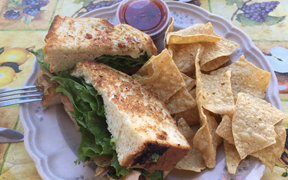 Chess Club Cafe
1020 S US Hwy 281 Blanco, TX 78606 (830) 833-4930
Chess Club Cafe is a traditional American restaurant with comforting food options such as eggs benedict, chicken fried steak, mashed potatoes, homemade cream cheese brownies, rum pudding, cheese cake, and much more. The large menu is sure to excite you when eating here! From the breakfast tacos to the spinach omelette, the first meal of the day is always better when it's from here. There are specials to choose from along with the salads, sandwiches, and wraps, so you can count on affordability when you're eating out here.
FEATURED Blanco RESTAURANT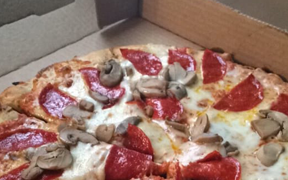 Blanco River Pizza Co
306 Pecan Street
Blanco, TX 78606
(830) 833-3221
Blanco River Pizza Company is where all of the locals head to when they're looking for a quality pizza pie in Blanco! There are also other Italian options like spaghetti, meatballs, and lasagna to choose from. With the extensive wine list, there's no reason not to consider this for your next weekend getaway with family and friends. For lunch, a quick meatball sandwich is a great option! They have a blackboard in the dining room that offers insightful information on wine and beer pairings with all of their different dishes. We love it here.
More Local Restaurants
Patrizi's 2307 Manor Rd Austin, TX 78722 (512) 522-4834
Arlo's 900 Red River St Austin, TX 78701 (512) 840-1600
The Flying Carpet 504 W Oltorf St Austin, TX 78704 (512) 744-5651
Micklethwait Craft Meats 1309 Rosewood Ave Austin, TX 78702 (512) 791-5961
Salty Sow 1917 Manor Rd Austin, TX 78722 (512) 391-2337
Restaurants
Royal Jelly 704 W St Johns Ave Austin, TX 78752 (512) 765-4816
Crepe Crazy 3103 S. Lamar Blvd Austin, TX 78704 (512) 387-2442
Don Japanese Food Truck 411 W 23rd St Austin, TX 78705 (281) 725-3686
Burrito Factory 2025 Guadalupe St Austin, TX 78705 (512) 227-5060
Gravy 4209 Airport Blvd Austin, TX 78719 (512) 710-3573